China
Since 2004, Roadseal co.,ltd have established a forefront for the entrance foreign market by exporting over 100 tons of sealant products and 3 sets of its installation equipment to China. The expectation of expanding export achievement over 400% in the near future. We've experienced a good reputation for most of installation on bridge expansion joint in Shanghai, Pudong and on highway crack in Zhejiang and jiangsu Province, China which have been performed by Chinese government under the supervision of Roadseal and with these, order receipts have showed a gradual increase in recent days.

In China Roadseal have worked over 200 construction so far.
Crack repair

Expansion joint

Canada
2In 2008 Roadseal sealant have passed inspection from North America Lab.
Field Test in Canada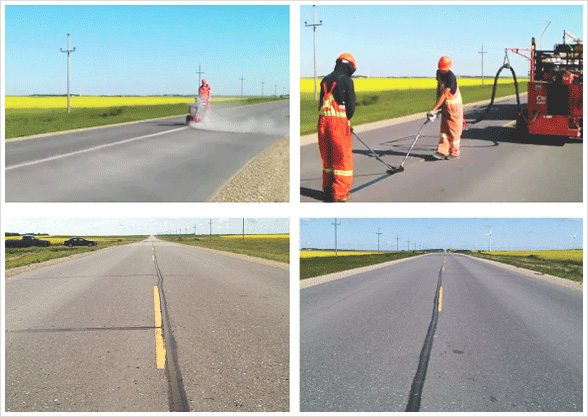 USA
Hot Pour Joint Sealers(U.S.A)
Manufacturer
Lot Number
Approval Date/2009
Part Number
NDOR Designations
(Approved for Use)
Roadseal
090313
11/10/09
10312
NE-3405
Roadseal
090314
11/10/09
10314
NE-3405LM
---